The Crypto currency markets have continue their correction during this week, Bitcoin Price recorded another Pullback from 9600 USD to 9100 USD, also the 10 others crypto markets have record loses,this correction was predicted to happen after the bullrun from 8500 USD to 9600 USD, but i am still bullish for the future of cryptocurrency , and i think that the crypto markets have all formed good bottoms for buying them .
Advertisement :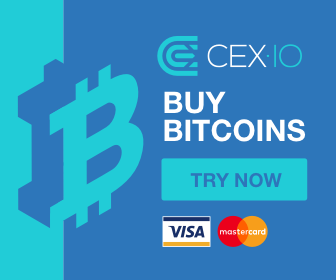 Bitcoin :
For the short term, in my opnion Btc price will continue it's correction to the levels from 8500 USD to 9000 USD, before going back into a bullish movement with targets from 1100 USD to 12000 USD .
Advertisement :
Maximaze your earnings from the  crypto markets Using the tools of 3commas
For more Info please take a look at my analyse on tradingview :
https://www.tradingview.com/chart/BTCUSD/DcyXIoRH-Btc-to-continue-its-price-correction/
Bitcoin Chart from Coinmarektcap 
Ethereum :
Advertisement :
Fundamentals :
The question if the SEC in USA will classify Ethereum as a security or not , is taking place in the Ethereum community, and also has created some Fun, this has push the price to fall to break the resistance level of 820 USD .
If Ethereum become a security in The Usa that means that it will be classify as a stock market, what means  only accirted investors and registred investors will be able to buy it .
Technical :
I think that Ethereum will go into a small correction, the next strong support level is 671 USD, for me i will only open a trade if the price reach and breakout 820 USD, with a target profit around 1000 USD and a stop lose around 740 USD .
Advertisement :
More info find my analyse on trading view about ethereum :
https://www.tradingview.com/chart/ETHUSD/drTOrwfX-Ethereum-is-going-to-make-a-breakout/
Ethereum Chart from Coinmarketcap 
Litecoin :
It is adviced to Buy litecoin Right now from 158 USD to 160 USD, take profit from 180 USD, keep a stop lose around 140 USD .

Litecoin Chart from Coinmarketcap 
Advertisement :
Stratis :
Fundamentals :
-Stratis Platfor ICO launching on 09/05/2018
–  Stratis contracts launch on 16/05/2018 .
–  Gluon ICO launched on the Stratis Platform on 31/05/2018
Advertisement :
Technical :
I advice you to buy from 7.3 USD to 7.5 USD, take profit around 9 USD, stop lose around 6.3 USD .
Stratis Chart from Coinmarketcap 
Advertisement :
Siacoin :
I don't see any trading opportunity in Siacoin for the comming weeks .
Fundamentals :
Enable Video support on V.1.3.3 .
Siacoin Chart from Coinmarketcap 
Cardano ( ADA ) :
Fundamentals :
Cardano 1.2 update on 15/05/2018 .
K-EVM testnet release on 28/05/2018 .
RoadMap update on 06/05/2018
Cardano Chart from Coinmarketcap 
Technicals :
I think that Cardano is good to buy but hold a stop lose in case of a crash on the market , the fundamentals are strong and in a favor of a new uptrend movement .
Monero :
For me monero at this levels from 220 USD to 240 USD is good to buy for long term holding i will buy it difentely, and i will start taking profit from 300 USD .
Monero Chart from Coinmarketcap