The total capitalization of crypto curency has increase durring this week from 430 Bln to 453, Bitcoin Price has start another pullrun durring the past week raising from 9000 USD to 9600 USD, the 10 major crypto markers have all posts profit for investors, starting with ethereum that was the major gainer of the top 10 crypto marekts raising from 500 USD to 801 USD .
Advertisement :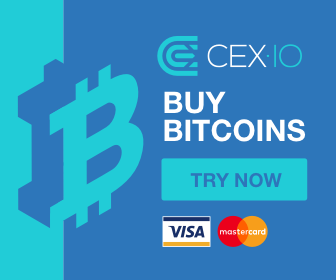 Why I am bullish for the price of bitcoin and crypto markets for the future :
1-Goldman Sachs, one of the largest investment firms in the world is taking the plunge in the crypto currency world , also some largest  banks as BlackRock, soros fund management are getting in the crypto world .
2-The increase in the mass adoption of cryptocurrency in the world .
3-The recent development in technical updates on the major crypto currency as : Zcash, Monero, Ethereum Classic …… etc .
Advertisement :
Maximaze your earnings from the  crypto markets Using the tools of 3commas
Bitcoin :
After the Race that push  Btc to go up from 8900 USD to 9800 USD, the price has face a resistance around 9800 USD, and now it's traded around 9600 USD, i think that BTC will make a correction to 8500,then start another bullrun, the targets for me will be from 1100 to 12000,i advice you to hold if you have already bitcoin, and also if you are looking to buy bitcoin it's the best time to buy .
Bitcoin Graph from Coinmarketcap
Advertisement :
EOS : 
Fundamental :
11/05/2018 : EOS dawn 4.0 Release
24/05/2018 : Livecoin delesting
01/06/2018 : Native Tokens Launch
30/06 : EOSIO 1.0 Release
Technical :
I don't see any trade opportunity in EOS at this levels , because RSI show an overbought, MACD show a bearish signal,and also the elliot waves show that we are going into a corrective market, i advice to enter for a short position around 14 USD, take profit around 17 USD .
EOS Graph from Coinmarketcap
ADA ( Cardano ) :
Fundamentals :
15/05/2018 :  Cardano 1.2 Update
28/05/2018 : K-EVM Testnet Release
Technical :
I really advice you to buy Cardano for middle term holding , take profit from 0.6 USD, because this coin is a crypto currency for long term holding .
Advertisement :
IOTA : 
There is no any big event or technical update  on IOTA during the next 2 month, so i don't see any trading opportunity in IOTA , but it is a great coin to hold for long term .
Advertisement :
 IOTA Graph from Coinmarketcap
Tron : 
Fundamental :
Mainnet launch on 31/05/2018
Technical :
Tron is a strong crypto currency,  but it is not a day trading coin, to make profit you have to hold it for long term, this levels from 0.06 USD to 0.09 USD are good entry points, the targets profits are from 0.13 USD to 0.15 USD .
Tron chart from Coinmarketcap
Advertisement :
Siacoin :
Fundamentals :
Advertisement :
There is the V1.3.3  video  support release on 14/05/2018
Technical :
Buy Siacoin now from 265 satoshi to 275 satoshi, first target 300 satoshi, second target 340 satoshi, hold a stop lose around 260 satoshi
Siacoin chart from Coinmarketcap
Read also :
Bitcoin, Monero, Eos, Stratis, Zcash and Etc price Analysis : 02-05-2018/