Advertisement :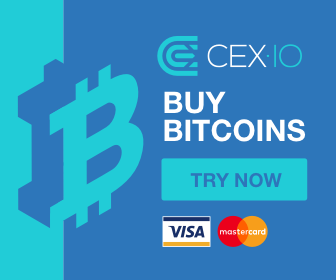 The Crypto markets have been bullish during this week, the total markets capitalization has past from 280 BLN to 418 BLN, the price of bitcoin has past from 8290 USD to 9247 USED during this week .
Advertisement :
Maximaze your earnings from the  crypto markets Using the tools of 3commas
For the next month, i am bullish for the evolution of the Crypto markets for different reasons, between them :
1-A survey has show that one of 5 financial institutions is planning to start cryptocurrency trading .
2-Goldman Sachs has already made the first move to enter to the digital market .
3-Tim drapper » a Billionaire investor » has said that Bitcoin is Bigger then internet, the industrial age, and the iron age .
4- 16 exchange servic in japan have recognizing their effort and formed an organization to improve self and regulations around crypto currency in the world .
Advertisement :
Bitcoin : 
For the short term, i am expecting a small correction around 9100 USD, then 8500? but for the middle term ( 4 month) i think that the price will reach 12000 USD to 13000 USD, and before the end of the year i expect a new all time high price around 25000 USD, i don't see an upcoming crash , we are in one of the best season for the crypto markets .
Bitcoin Chart from Coinmarketcap
Advertisement :
Ethereum : 
Ethereum price is now bieng traded from 670 USD to 680 USD, this levels are a good entry point for a middle term trade, the targets profit are from 800 USD to 850, the average of time that the price will it reach this level is from 1 week to 2 week .
Ethereum Chart from Coinmarketcap
Advertisement :
EOS : 
There is an ouverbought on the daily chart of EOS, this levels of 17 USD to 18 USD are very high level to open a trade, i expect a correction in the upcoming days, and a pullback that will push back EOS to be traded around 12 USD, this will be a good entry level .
EOS  Chart from Coinmarketcap
Advertisement :
IOTA :
The RSI look bearish and also MCAD indicate an upcomming bearish movement, i don't see any risk reward in opening a trade for the short term, but for long term IOTA is one of the best coins .
IOTA  Chart from Coinmarketcap
BCH : 
I advice to open a trade right now, buy from 1400  USD to 1450 USD, take profit from 1700 USD, use a stop lose around 1300 USD .
Bitcoin Cash Chart from Coinmarketcap
Ethereum Classic : 
I don't see any good opporutnity to open a short term trade on ETC, but for middle and long term this levels from 21 USD to 25 USD are good entry point, the targest profits will be from 40 USD to 45 USD .
Ethereum classic  Chart from Coinmarketcap
For the next days i will advice you to keep your eyes on : XLM, NEM, and Stratis .
Read also :
Crypto markets analysis-19-04-2018