After recording a $20 billion increase in valuation, the cryptocurrency market has dropped in value, as major cryptocurrencies including bitcoin and Ethereum fell by more than 4 percent.
Advertisement :
Experts explain this drop and this pullback by the ban of binance from Japan, but binance has report on thier official twitter account, that this Ban is just a Fud, and they have chose to leave Japan due to some regulations problems with the authorities there.
They have move thier office to Malta in Europe, the First minister of this country has says » We welcome Binance to the Island of Blockchaine », there is also the factor of the supply and demand, the demand on crypto currency has degrees in the first quarter of 2018, after the deceptions of investors of the results of the price of crypto currency in the beginning of the year, and the waves of scams like bitconnect, and also the regulations around crypto currency .
Advertisement :
Bitcoin :
Fundamental :
-G 20 don't see any thears in bitcoin to the global fininance stability .
-On 29/03/2018 CME futures trading expiration .
Advertisement :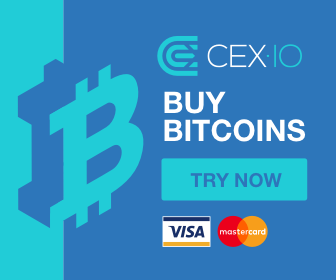 Technical :
The strong supports levels of the Bitcoin price are 8500 USD, 8000 USD, the strong resistance level is 9000, if Bitcoin price break the resistance level of 9000 USD, then bitcoin maybe will start another bullish movement, but we need to break 10000 USD, to confirm the long uptrend movement, if the price come below 8000 USD, then we are going to see another market correction, but i am very bullish , andd i believe that we will see a new all time high price of Bitcoin around 25000 USD by the end of the year .
Bitcoin Chart From Coinmarketcap
Advertisement :
Eos :
Eos Chart From Coinmarketcap
Fundamental :
31/03/2018 : Dawn 3.0 code is still in Early Alpha […] it will not be available in a public TestNet until the end of Q1 2018″ .
04/04/2018 : Hong kong meetup .
15/04/2018 : Dac Airdrop for Eos Holders .
Advertisement :
Technical :
Eos chart formed a nice triangle, we need to see a breakout of the 7.5 USD level to confirm the bullish movement, traders should only buy if the breakout is confirmed, the targets profits are from 10 USD to 12 USD, if there no any breakout EOS will go  back to be traded from 6 USD to 7 USD
ETC :
Fundamental :
31/03/2018 : First public  release of Emerald Desktop Wallet and Wrap sync in Geth
30/04/2018 :Beta of Emerald Mobile Wallet & Disable difficulty bomb
31/05/2018 : ETC Hardfork
Advertisement :
Technical :
ETC has formed a triangle and if the price break the 20 USD, then we will see ETC at 25 USD, but for long term trades now ETC is bieng traded from 18 USD to 20 USD, i think that this level are a good entry point, the long term targets are from 35 USD to 37 USD .
Ethereum Classic Chart From Coinmarketcap
Advertisement :
Sia :
Fundamental :
There is  a major update on the sia network on 31/03/2018, this update will include :
File contract making upgraded to form 30x faster.
Ability to recover files your files using only your wallet seed.
To be released in Q1. Share files with other Sia users.
Advertisement :
One of the biggest ICO of the year
Siacoin Chart From Coinmarketcap
Technical :
Siacoin face a strong resistance around 200 satoshi, if the price break this level, maybe we will see the price making another uptrend movement, and with the postive news that will come by the end of the month, i am very bullish, and the price maybe will hit thee level of 300 satoshi to 400 satoshi .
Advertisement :

Stratis ;
Fundamental :
The First Stratis Verified ICO (GLUON) token sale starts Mar 27.
Stratis is working on providing a smart contracts solution that will cater for .NET developers, the release will happen on 31/03/2108 .
« The Stratis Identity iOS application is currently awaiting approval to be published to the Apple App Store. »
Advertisement :
Technical :
Stratis is a coin that i think is for long term holdings, this levels from 3.5 USD to 6 USD are a good entry points, the profits levels are from 10 USD to 12 USD for me .
Stratis Chart From Coinmarketcap
Tron :
Tron Chart From Coinmarketcap
Fundamental :
There is a coinburn of Tron tokens on 31/03/2018  .
TRON will launch first beta version (Exodus) on Mar 31, 2018.
Tron testent realease on 31/03/2018 .
Technical :
buy from 0.040 USD to 0.047 USD  , take profit from 0.06 USD,keep a stop lose aound 0.038 USD
My video review abou the crypto markets :
Part 01 :
Part 02 :
Read also :