Since March 7, within a 48-hour span, the price of bitcoin decreased from $10,600 to $8,300, recording a staggering $2,300 drop in value. The entire market followed bitcoin's price trend, as the three largest cryptocurrencies behind bitcoin in Ethereum, Bitcoin Cash, and Ripple all declined by 11 percent, Ripple fall to 0 .77 USD, Ethereum fall to 697 USD .
Advertisement :
There is some reasons behind this Crash in the crypto markets, between them :
1- the recent fall to the massive sell off of bitcoin by the Mt. Gox trustee, and the controversial decision of the trustee to sell 40,000 bitcoin on a cryptocurrency exchange, rather than over-the-counter (OTC) platforms.
2-The Japanese financial regulator has punished seven cryptocurrency exchanges in the country, suspending the operation of two of them. "The agency fears another Coincheck-style hack," it stated after recent inspections of all crypto exchanges in Japan revealed inadequate measures for customer protection.
3-The Meetup that will happen between Trump »Présedent » of the USA and the president of North Korea Kim Jong-un about what will reduce the chance of world nuclear war, what has put more confidence in investors to turn into traditional investment like dollar, Gold sliver ..etc and push them to cashout money from the crypto marekts .
Advertisement :
Bitcoin : 
Bitcoin show a strong support level around 8600 USD, after falling from 11672 USD to 8600 USD, Bitcoin rebound from the support level of 8600 USD and now it's trading around 9036 USD, buy now from 8900 USD to 9100 USD, take profit 10000 USD to 10500 USD, keep a stop lose around 8500 USD, the volume of trading has increase durring the past 12 hours .
Bitcoin Chart from Coinmarketcap
Advertisement :
Ethereum : 
Fundamental : 
There is an airdrop for ethereum holders on 11/03/2018 .
Technical : 
Buy ethereum around 690 USD to 750 USD .
Take profit :
TP1= 864.500
TP2=  965.400
TP3=  1151.600
TP4=  1229.700
TP5=  1415.950
Stop lose :  680 USD .
Advertisement :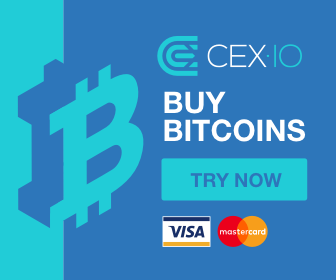 Litecoin : 
LTC must break $189, $200, $208, $210 and $220 before considering $236 again. Overall, we seem to have broken down from a bull flag which is not encouraging.
Advertisement :
from 160 usd to 250 USD are a good entry point for litecoin, take profit from 300 USD .
Litecoin  Chart from Coinmarketcap
Advertisement :
If you have any others questions about crypto currency please left a comment on this article and i will happy to help you .
Read also :