BTC/USD chart from coinmarketcap
Wall Street strategist Bob Doll said that the record-setting bitcoin price rally may be predicated on investor speculation, but that does not detract from the fact that it is on an "amazing run".
Advertisement :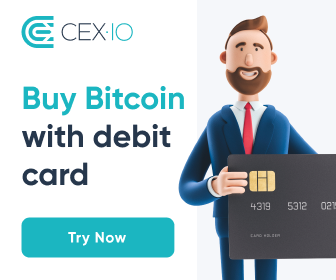 Bitcoin was traded today around 9600 USD across global exchange service and hiting 10 K on south Korean exchange service, the total crypto market capitalization reach today another record of 30 BLN, the major 10 crypto markets post new profits for investors .
Advertisement :
Then we get the news the CME' and the CBOE' are going to start trading bitcoin 3.53% futures! YEAH to the moon baby.
It's happening in the 4th quarter right. I'm excited and was even more excited to see posted on the CME's website that futures start trading Dec 10th! Yeah baby! I even called my broker to see if they will be handling them.
Nope so I called another and setup and account there, as tradestation is going to allow bitcoin' futures trading! I'm ready to go! Wait where did the post on Dec 10th go? OOOPS Laurie Bischel, spokeswoman for the exchange said the original posting « WAS DUE TO AN ERROR WITH THE WEBSITE ». HUH. You mean your not starting to trade futures Dec 10th, I'm setup and ready to go! What is an « error with the website »? Were you hacked? Was it a joke? Was it premature? Do you not have any protocols in line to insure this doesn't happen? OR is the CFTC' putting it's foot down on your idea? .
Advertisement :

So I read a little further. CME has NOT yet filed with the US Commodity Futures Trading Commission but are in « active » discussions with the regulators. Why are you « in discussion with regulators » thanks to the laws that were passed by our wonderful government the CME does not need the CFTC's permission to list products for trading. Just has to file a « self certification » with the regulator, meaning the products complies with the Commodity and Exchange ACT. So what's the holdup? and more over why are you « talking » with regulators about a product that you can self certify? HMMMMM This is not good news and I may be closing that tradestation account! Something is definitely not right here!  .
Advertisement :
Be Carfull , hold if you want Bitcoin but make a stop lose around 9000 USD to book your profit, because if there is a crash it will be very hard for bitcoin .
Read also :
Bitcoin, ethereum and litecoin price analysis 26/11/2017
if you like and you appreciate our work and you want us to improve our work you can send donations to this address :
Litecoin donation address : LMPwEAkz2zZZ4A6awiGjvFc3KHzGo5wonR
Bitcoin donation address : 1Gzcea47uz9ZMspEa9f17oPJtA2m8oc5Pe
Ethereum donation address : 0xF4C9a834Afa79CCB6481255889EEa3E28296685C
Advertisement :