The cryptocurrency market post new profit for investors during the weekend and this week, BTC has reach all time high price today at 3500 dollar, but, this month we see the new altcoin Bitcoin Cash, this coin has been trader between 100 dollar and 1500 dollar , t was the most volatile coin during this week , in this post we will analyze BTC, Eth,  and Litecoin .
Advertisement :
1-Bitcoin :
Btc
 was traded between 2500 
USD
 and 2900 
USD
in The
 last week of J
uly
,
 and then he breakout the level of 3000 
USD
 and 
he reach
 all time high at 3500 
USD
 , there two 
scenario
 if 
bitcoin
 break the resistance line at 3500 dollar we will see it soon at 4000 
USD
 , if he do not break this level he will go to down to 2900 
USD
 to 3000 
USD
 as a market correction 
,
then we will see it at 3500 
USD
 , 37000 
USD
 .
Advertisement :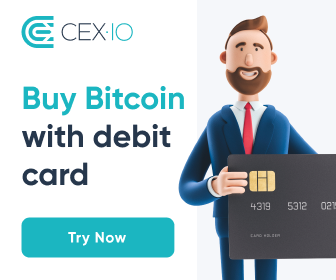 Read also :
The factors that push bitcoin to reach this level are :
The hardfork :BCC OR BCH Has result from the fork of bitcoin , the majority of bitcoin holders has trade their bitcoin cash for bitcoin, to increase their holdings of BTC , this coin has push the demand on bitcoin to increase so the price has increase .
Advertisement :
The resolution of the wannacry case by fbi ,what brings more confidence and trust in bitcoin by investors .
The segwit has solve the problem of bitcoin transaction and scaling , before a bitcoin transaction take up to 60 minute to be confirmed by miners, now bitcoin transaction take less then 30 minute to be mined and confirmed .
2-Ethereum
ETH was traded between 176 and 186 before August, after 1 August Eth reach 276 USD, if ETH break the resistance line of 300 USD we will see it at 350 USD , but if he go down and cross the support line of 240 USD we will see it at 210 USD and 220 , but he show a major move to the up direction , so i think maybe we will see a new all time high price for ethereum at 500 USD .
Advertisement :
3-Litecoin
Litecoin is still trading in very narrow range right at the $46 level, holding to its gains from last week.  A move towards $50 and the prior high above $56 is still likely, and the long-term range projection target remains just below $60.
The other points to notice :
The crypto currency market has reach a new all time high with a capitalization of 120 bln, also i advise if you are holding Lumen coin »Stellar » to sell them before 27 August, because the price can crash after this date , because thereis give away of more then 3 bln of stellar coin for Bitcoin and ripple holders on this date , so logically the people who will recieve this coin will sell in order to increase their bitcoin holdings .
Advertisement :
If you have any question please left a comment, also if you any idea about crypto trading please share it with us .
Read also :
bitcoin just  reached a new all time high at 3333 usd