Last week the bitcoin community and investors breathed a sigh of relief as Bip 91 lock in  and activated, signalling what we thought was a great step forward in finally resolving the long standing Bitcoin scaling debate, confidence soared  and the price recovered from a previous tumble , and then came a twist, Bitcoin Cash' (BCC; BCH) is slated to break away as a new fork from the Bitcoin blockchain on August 1 at 9:20PM JST or 12:20PM UTC.
What is Bitcoin Cash?
a video presentation about bitcoin cash coin :

Bitcoin Cash is an alternative token that may come into existence as a result of a planned UAHF as mentioned above. Essentially this means that the Bitcoin blockchain may split into two competing chains.
Advertisement :
The original plan for a UAHF came about from a contingency plan, proposed by Bitcoin mining company, Bitmain, who were opposed to the UASF for SegWit.
At the Future of Bitcoin Conference held in Arnhem, Netherlands from 29 June to 1 July this year, a software engineer named Amaury Sechet announced an alternative Bitcoin client (software) called Bitcoin Adjustable Blocksize Cap (Bitcoin ABC).
It has now been revealed that the token for this client is Bitcoin Cash.
Bitcoin Cash will differ from Bitcoin in terms of the following:
SegWit: Bitcoin Cash will not implement SegWit
Blocksize: Immediate increase from 1MB to 8MB
Coexistence: Replay and wipe out protections ensures that should the two chains continue to compete, Bitcoin Cash aims to reduce user disruption and allows for the safe existence of two chains.
Advertisement :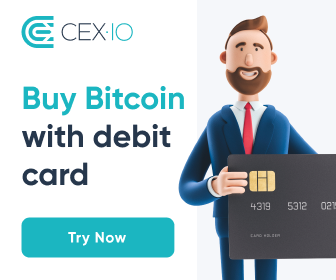 The Community Reaction
Exchanges :
Multiple bitcoin exchanges have signaled support for 'Bitcoin Cash.' This news comes alongside the inevitability that a UAHF event will occur.
Advertisement :
Last week,  many of the exchanges and platforms that will be rejecting Bitcoin Cash (BCC), but now more appear to be settling into the idea that it will exist as a legitimate digital token. At the time of writing, futures of BCC are being traded on Viabtc's exchange for roughly $390.
Kraken
The large bitcoin exchange Kraken made an announcement yesterday in support of Bitcoin Cash. They said they will be providing users with the ability to trade it on their platform. They pledged to credit clients with an equivalent amount of Bitcoin Cash based on their current holdings of bitcoin.
Bitfinex
The bitcoin exchange platform Bitfinex also announced they would be supporting bitcoin cash. They plan on providing an amount of bitcoin cash tokens equivalent to that of bitcoin in their customer's wallets.
They said, "A minority of Bitcoin miners will be forking on August 1st, 2017 to create a new chain called Bitcoin Cash. The fork does not impact Bitcoin balances, but it creates a new token. At the time of the fork, all Bitcoin addresses holding a balance will automatically have equivalent balances in Bitcoin Cash."
Advertisement :
The company, however, mentioned they will not be using "BCC" for the bitcoin cash ticker symbol. They said it is already in use on their platform. Instead, they will use "BCH." The company will distribute BCH tokens with the UTC timestamp of the first forking block, which will occur August 1. Their page contains details on how they plan on ironing out the kinks and managing technical issues.
 Hardware Wallet Company's Support Bitcoin Cash
Besides exchanges, major hardware wallets manufacturers are also supporting Bitcoin Cash. Both Trezor and Ledger have provided details on securing bitcoin cash in their wallets when the fork occurs.
Trezor wallet said they can safely adopt bitcoin cash functionality with their wallets since the currency supports replay attack protection. They said, "Bitcoin Cash has implemented the necessary protection against replay attacks, meaning Trezor can support the currency safely. We will provide an interface, accessible from Trezor Wallet, where you can access and safely claim your Bitcoin Cash coins. You will be prompted by Trezor Wallet once you select 'Bitcoin Cash' in the currency selector."
As a result of the in-built replay attack protection, Ledger will also provide full functionality for bitcoin cash via their wallets. They say users will be able to gain access to bitcoin cash after the fork by using a special tool. They said users could view bitcoin cash currency as "free air-dropped money."
Both hardware wallet companies wrote details on their page explaining how to respond to the fork and gain access to freshly minted bitcoin cash.
Several other exchanges and wallet providers are also signaling their support for the hard-forked token. Exchanges include Quoinexchange, Viabtc, Kcoin, Btcbox, Bithumb, Kex, Mercury Cash, Huobi, Quadrigacx, Toubi, Korbit, Bittrex, and Btcpop. Wallet providers who are adopting Bitcoin Cash include, Bitcoin ABC, Bitcoinclassic, Electrum Cash, and btc.com.
The exchange Quoinexchange said, "We have also received many inquiries regarding BCC (Bitcoin Cash) crypto currency. As an exchange, our goal is to provide a fair exchange platform which is highly secure and compliant. As a result of the fork, users that hold BTC in their balances at the time of the fork will be credited equivalent BCC. If your account balance at the time of the fork holds 1 BTC, you will be credited 1 BCC."
Miners
Statements released thus far by a number of mining pools, including Bitmain, have said they will continue to support SegWit2x and the original Bitcoin chain, and do not rule out supporting the Bitcoin Cash chain as well. ViaBTC, an exchange as well as a Bitcoin mining pool (ViaPool) have listed Bitcoin Cash futures and have explicitly stated their mining support for the chain.
As we quickly approach 1 August 2017, a day that will long be spoken about in the Bitcoin community, the Bitcoin price will likely be volatile and an influx of opinions will generate a degree of hysteria amongst unseasoned Bitcoin investors.